What you will take back from this Course


A fulfilling practice routine for your own evolution in Yoga and being able to handle the vagaries of life
A confidence and capability to be able to teach effectively in a yoga class or individually
An internationally valid certification which allows you to teach worldwide and registry as RYT200 with Yoga Alliance too.
The ability to address & correct at a basic level, the various health concerns that crop up from time to time - through the various techniques that you will learn
A solid foundation to further your learnings in any path of yoga that you personally feel drawn towards – whether the intensive physical oriented approach or the spiritual and philosophical path or then simply the scientific & research oriented learning.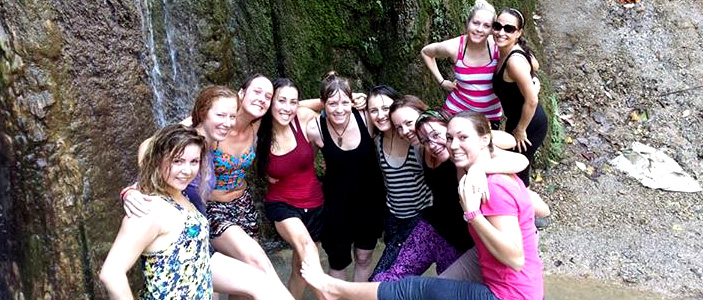 About the program
The 200 hour Ashtanga Yoga Teacher Training Program is a physically intense program that over its course will help you gain in strength and flexibility. Formulated scientifically, the course will lead you through preparatory and pre-determined sequences towards the primary Ashtanga series in a dynamic Vinyasa flow.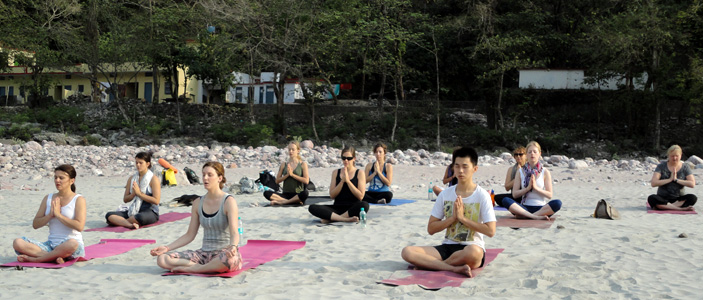 The uniqueness of this course is the wonderful blend of the vigorous & intensive physical aspect with the sublime, deeper teachings and techniques handed down through some of the most esteemed yoga institutions. This allows for a smooth cultural blend of the West with the East.
The modules are carefully chosen to give you a thorough knowledge of the essential components of yoga – Asanas, Pranayama or Breathing techniques, Meditation, Mudras & Bandhas.
The aim of our yoga teacher training is for everyone to be an accomplished and qualified yoga practitioner & teacher; yet suited to a style compatible with his or her environment.
We achieve this through
micro groups
(Our batch sizes are always limited to small size) so that there is a personal guidance and a 1-on-1 feel at all times, which not only lays the foundation of being a great practitioner but also lessens the distractions that divert the mind from the serious path of yoga teaching.
This yoga teacher training is a great self-leaning experience through which you will gain the tremendous benefits of yoga including the ability to relax and calm yourself at will. You will then be able to translate this into an effective teaching methodology for your students as you move towards becoming an accomplished teacher.
The teaching modules are well organized and fit in perfectly with the requirement as set out by the 200 hour Yoga Alliance standards, making it a completely fulfilling course.
The course is accredited with
Yoga Alliance
. Successful candidates are automatically entitled to
RYT200 certification from Yoga Alliance.
You will be provided study material to facilitate your learning including the necessary text books for your training. In addition, you would have access to a mini library of relevant books which you can borrow to make your learning wholesome and fulfilling.
See Course Highlights >>
Location and Accommodations:
Your course is being conducted in the holy town of
Rishikesh in India.
Rishikesh has been blessed with wonderful vibrations AND revered for centuries as a seat of Yoga. The combination of rich spiritual energy with the purity of the Ganges river and the Himalayas in the vicinity make most students fall in love with the place.
Read more...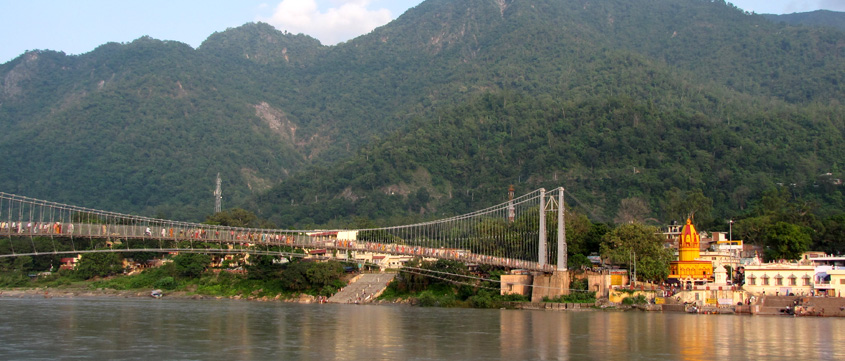 Accommodations:
An Exclusive advantage at Ajarya is the care we take at ensuring a healthy and hygienic living. Recognizing the need for high safety standards in nutrition AND requirements of a comfortable stay for a 4-week TTC program, Ajarya has taken steps to provide a memorable stay experience in itself.
Read more...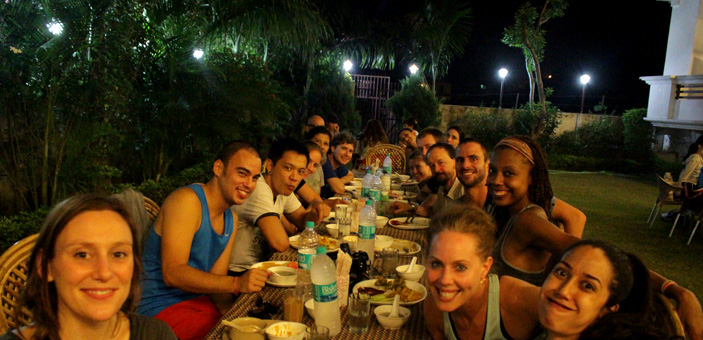 About the Teachers
Our teachers personally lead the teacher trainings and have gained increasing popularity due to this natural gift of an insightful teaching approach, wherein they can understand the individual and assess the individual capabilities. This coupled with a Compassionate approach ensures that one is never felt left out or lagging behind.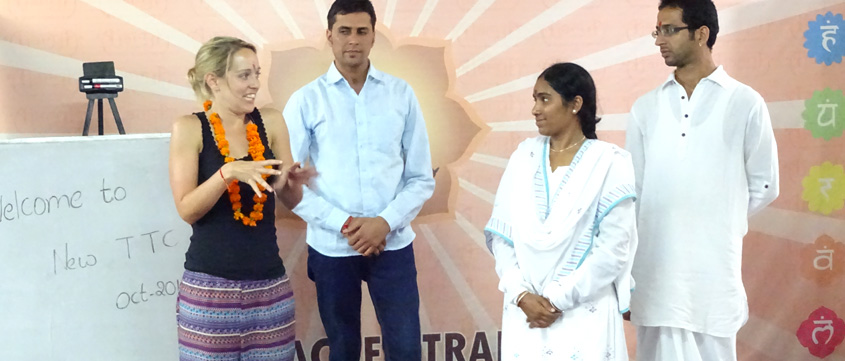 They are dedicated, with great knowledge – all being
highly qualified, certified and trained
- and wisdom at their core.
You may like to read about the Ajarya Teacher Selection Criteria
here
To know more about the
Lead Teachers
conducting this course, visiting
Our Teachers
page
Prerequisites
This course is suited to the following categories:

Existing yoga practitioners with sufficient level of physical fitness
Beginners, provided they have good physical stamina and fitness and pursuing a fitness routine

Please take specific medical advice before considering this course if you are suffering from a medical condition that may be detrimental to your learning.
You must be above 18 to participate in this course.
Persons over 55 would need to provide a specific undertaking regarding their physical capacity to undertake the course
This course may not be suitable if you are pregnant.
Upcoming Dates
Ashtanga Yoga TTC Dates
Pricing *
Admission Status
09 Nov 2015 To 06 Dec 2015
$1450

(In Progress)
Course Dates 2016
01 Feb 2016 To 28 Feb 2016
$1595
(Apply Now) | Pay Deposit
03 Apr 2016 To 30 Apr 2016
$1595


Early Bird Discount* $100 (book before 03 Jan 2016)



(Apply Now) | Pay Deposit
31 May 2016 To 27 Jun 2016
$1595


Early Bird Discount* $100 (book before 01 Mar 2016)



(Apply Now) | Pay Deposit
03 Jul 2016 To 30 Jul 2016
$1595


Early Bird Discount* $100 (book before 03 Apr 2016)



(Apply Now) | Pay Deposit
04 Sep 2016 To 02 Oct 2016
$1595


Early Bird Discount* $100 (book before 04 June 2016)



(Apply Now) | Pay Deposit
14 Nov 2016 To 11 Dec 2016
$1595


Early Bird Discount* $100 (book before 14 Aug 2016)



(Apply Now) | Pay Deposit
* Offer may be withdrawn anytime without notice